i now have prints available at the wonderful
canteen art shop and gallery
in ottawa!
it's a really beautiful space and i feel honored to be there.
perusing their site over the weekend i stumbled across the work of
sebastian millar
. there is a small interview
here
. his work is so striking and wonderful to me and i was a more than a little disappointed to see that the barn owl has already been snatched up by some lucky person.
barn owl
sebastian millar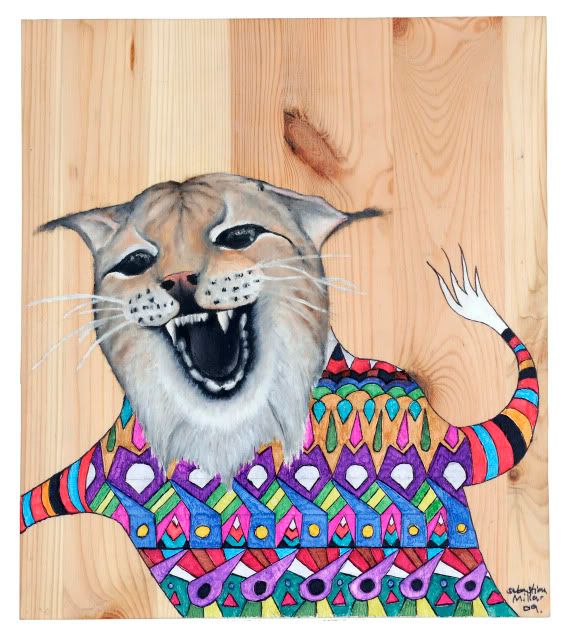 lynx
sebastian millar
as i work through these last few weeks before my show opening on december 4th i have
animal collective
's new ep
fall be kind
practically on repeat on the computer, the ipod, in the car (where you can make the most of the excellent bass in graze). i can't recommend it enough.