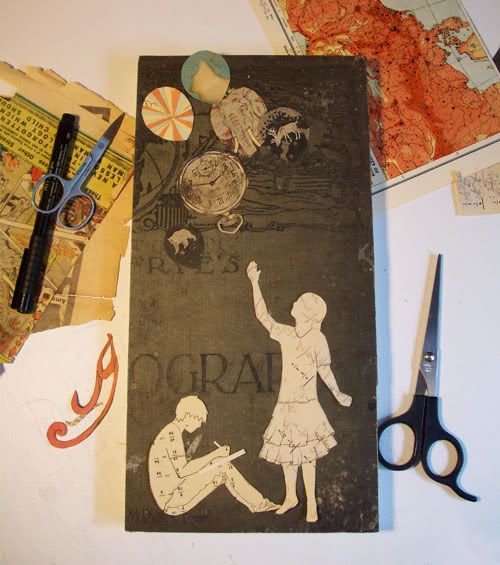 i've had this green covered panel, the cover taken from a falling apart geography book, on a shelf for possibly months. it's one of those that i made and set aside for the next day that became the next then i just couldn't possibly think of anything i wanted to do with it so there it sat. it was tempting me this morning with its angry-student-pencil-stab marks in the corners.
above my desk today are my left-over saturday morning flowers in my favorite mug. so favorite that i don't use it daily and have horrible visions of dropping it. i picked it up in an antique shop across from the
whistle stop cafe
, an unexpected find on a great trip a few years ago.
various boots of this have been on constant play over the past year but it finally seems there is an official recording. i know i'm going on and on about bradford cox lately but he deserves it.
atlas sound
's
quick canal
.
8 minutes and 38 seconds of bliss.