i have never spent any time in kentucky until last week. i'm sure i've driven through it, definitely flown over it, but never taken any of it in - never had a kentucky experience. so when Kelly and I saw that the
no deachunter round robin tour
was stopping in newport we took the opportunity to visit a bit. it was pretty awesome. there was an unexpected hiccup being that our perfect cabin-in-the-woods on the red river was located in a "dry county" and we failed to bring any beer or wine with us. when traveling to kentucky bring your own camping booze! there, are in fact,
not
natural bourbon springs and the liquor laws are confusing and horrible. and visit the
red river gorge
. it's breathtaking.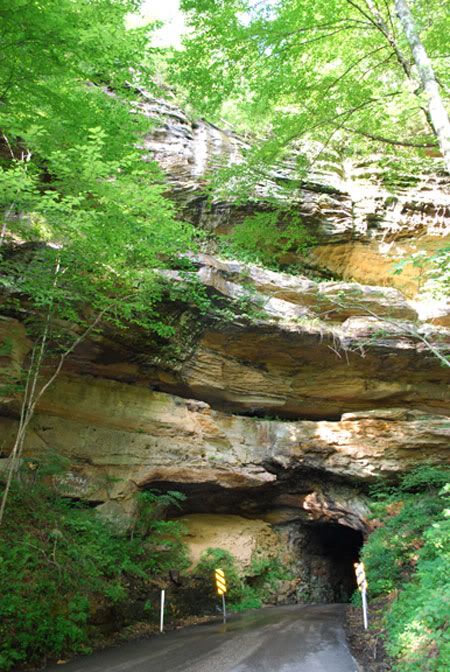 the one lane rock tunnel we had to pass through to get to the cabin. it was long and led to many scary, after-dark thoughts later on. most of these pictures are stolen from
kells
.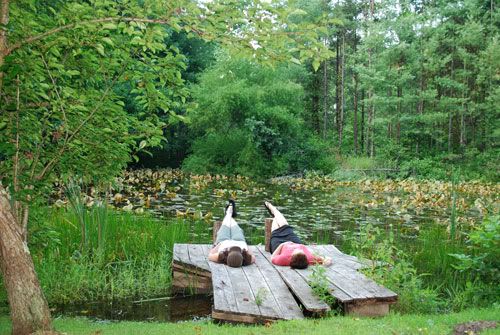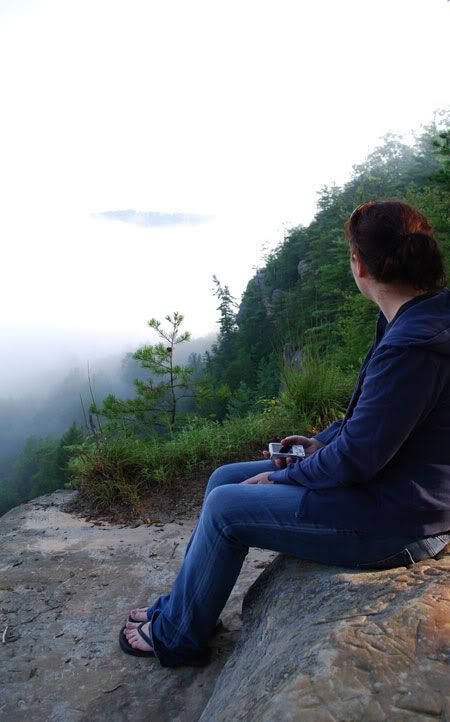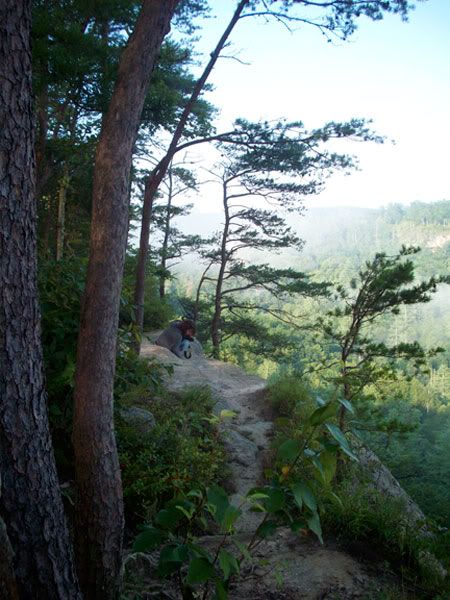 then on to louisville and the morning of the torrential storms that put downtown under water. we watched a wide drainage ditch behind our hotel completely fill with water and overflow.
that dropped something like 7 inches of rain in an hour. we were able to make it out just before they closed the interstate and drove to newport where the show was one of the best i've ever seen. honest! the
dance tunnel
still makes me feel all loved-up thinking of it. i'm horrible at reviews so
here's a great one
.